Administration Message
MESSAGE FROM THE DESK OF CAMPUS DIRECTOR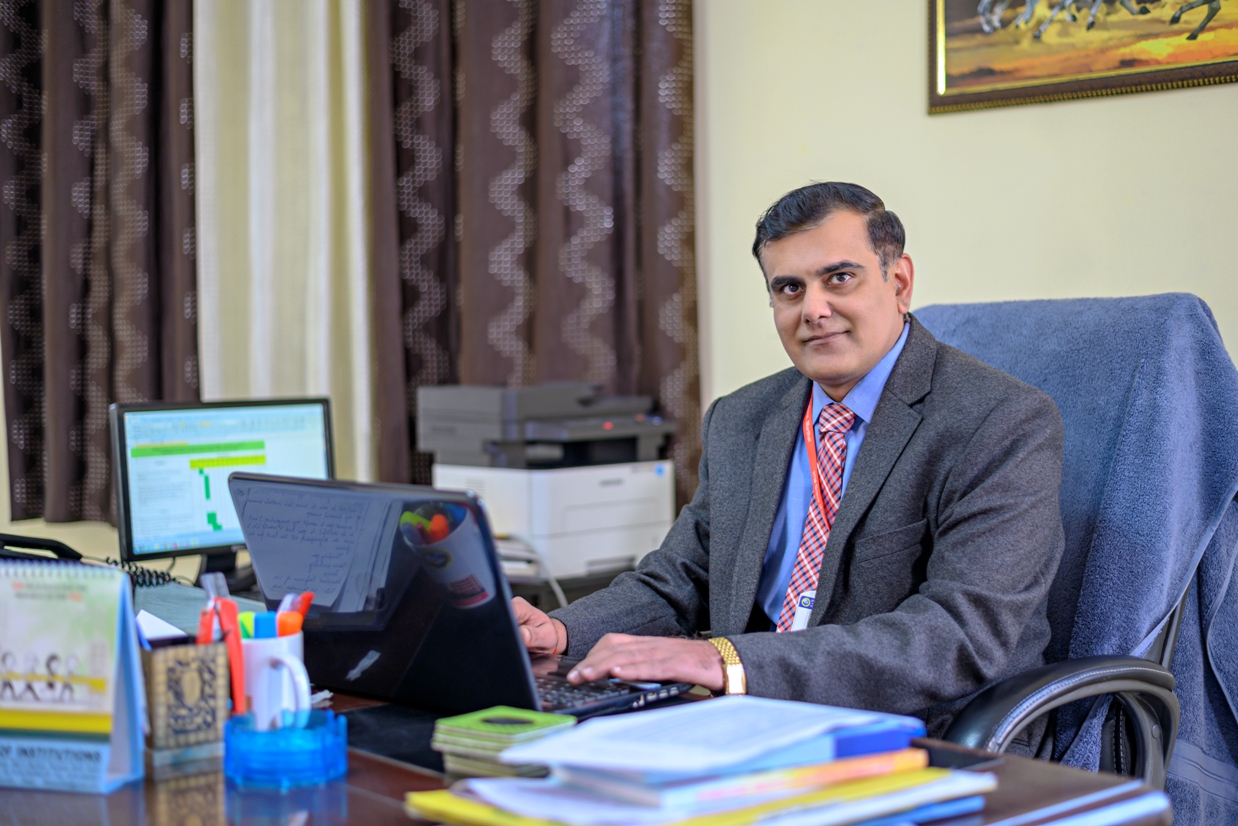 The principal objective of every educational institution is 'to convert the mind into a living fountain and not a reservoir. That which is filled by pumping in, will be emptied by pumping out'
The philosophy of IITM Group of Institutions, Murthal is to hone various skills of the young aspirants keeping in mind their varied interests and aptitude. The Institute leaves no stone unturned to prepare the engineering, medical, management and science students to cope up with the twenty first century market requirements. It goes without saying that the Institutes focus on instilling the core values in the students essential for leading a happy and contended life. Education is instrumental in shaping the destiny of the learners. The labs help learners in gaining hands on experience. The Institute's inimitable infrastructure is a source of fascination to all people in the vicinity.
Discipline, values and integrity are the chief attributes of this Institute so as to make the world a Utopia. Our pedagogic principles encourage students to become inquisitive and creative. Our divinely inspired galaxy of Professors makes strenuous efforts to produce learned and sensitive citizens.
It is a matter of pride for us that we have students not only from Delhi and NCR region, but also from other parts of country as well as from our nearby countries like Nepal and Bhutan.
We never make any compromise so far as the quality is considered. Job fairs, national and international conferences, seminars, workshops, direct interaction with industry people attract the learners. IITMGOI, provide ample opportunities to students to tap their immense potential at ease.
I wish all the learners to achieve phenomenal success in this world of competition.
Dr Parvinder Bangar
Campus Director
MESSAGE FROM THE DESK OF PRINCIPAL IITM COLLEGE OF PHARMACY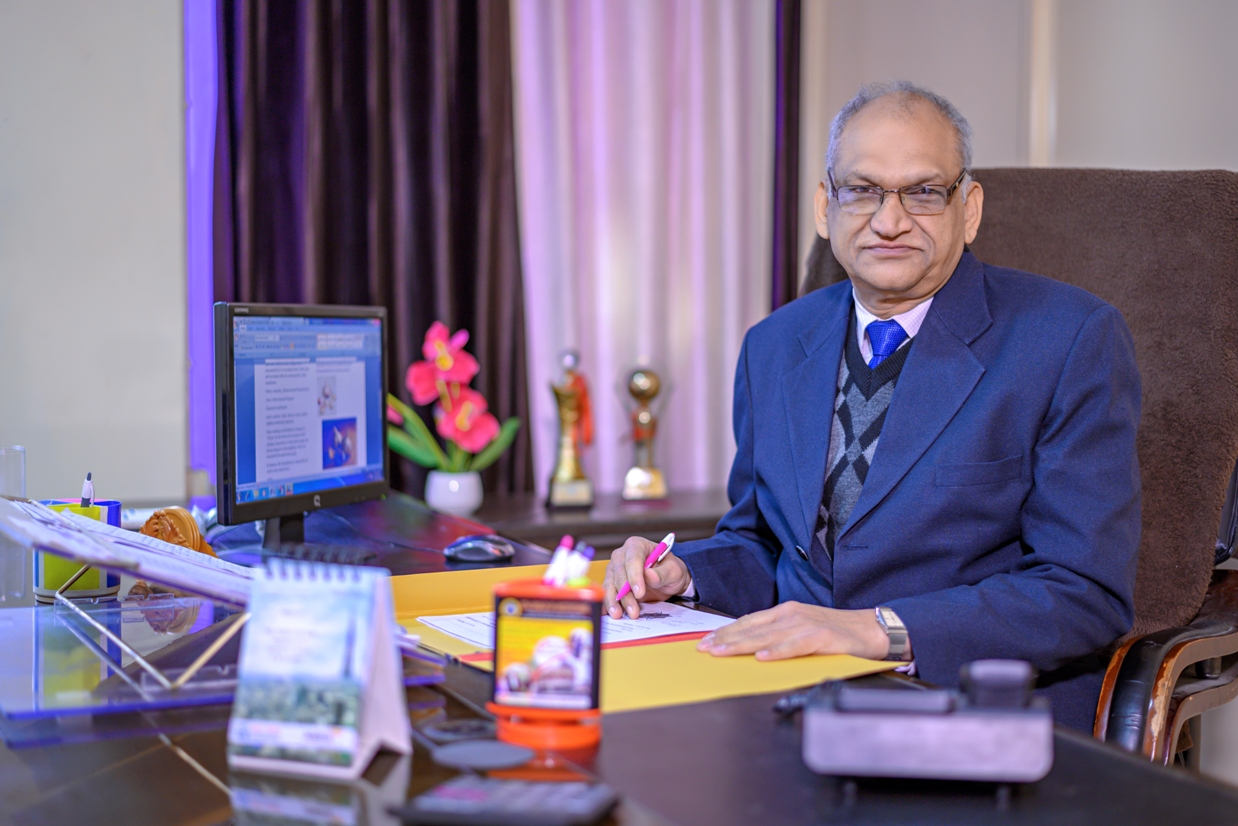 Welcome to all new comers and thanks for choosing the IITM College of Pharmacy for your Professional Qualification. As you progress with your studies, you will learn that Pharmacy is a Health-profession that links the Health Sciences with the Chemical Sciences and the Pharmacist is entrusted with ensuring the Safe and Effective use of modern medicines. In course of your studies, you will learn the basic Human Anatomy and Physiology, Natural and Synthetic sources of Pharmaceutical materials, Methodology for preparing various Dosage Forms, Identifications of Drug Molecules and their Pharmacological profiling along with Analysis of raw materials and finished goods, so that the sub-standard drug is not able to find its way up to the patients. You will also be apprised with latest status of Regulations, governing the Profession of Pharmacy. Research and updating of every applied science, is must, so that it never loses its relevance. This explains the importance attached to the discovery of improved manufacturing processes and novel drug molecules from Natural and Synthetic sources. The safety considerations demand that each New Chemical moiety: before getting the status of a medicine, passes through stringent phases of Clinical trials. We at IITM are aware of the latest demands of this profession and have plans to train the youngsters into budding Pharmacists, ready to face the Professional world with confidence and dignity, so that they not only enjoy a successful professional life but also command due respect, by proving their worth, in Society.
Hope, the students channelize their energy to achieve same through hard work and inculcate discipline, in life
Prof. A.K. GUPTA
Pharmacy Principal
MESSAGE FROM THE DESK OF PRINCIPAL IITM COLLEGE OF SCIENCE, ART AND COMMERCE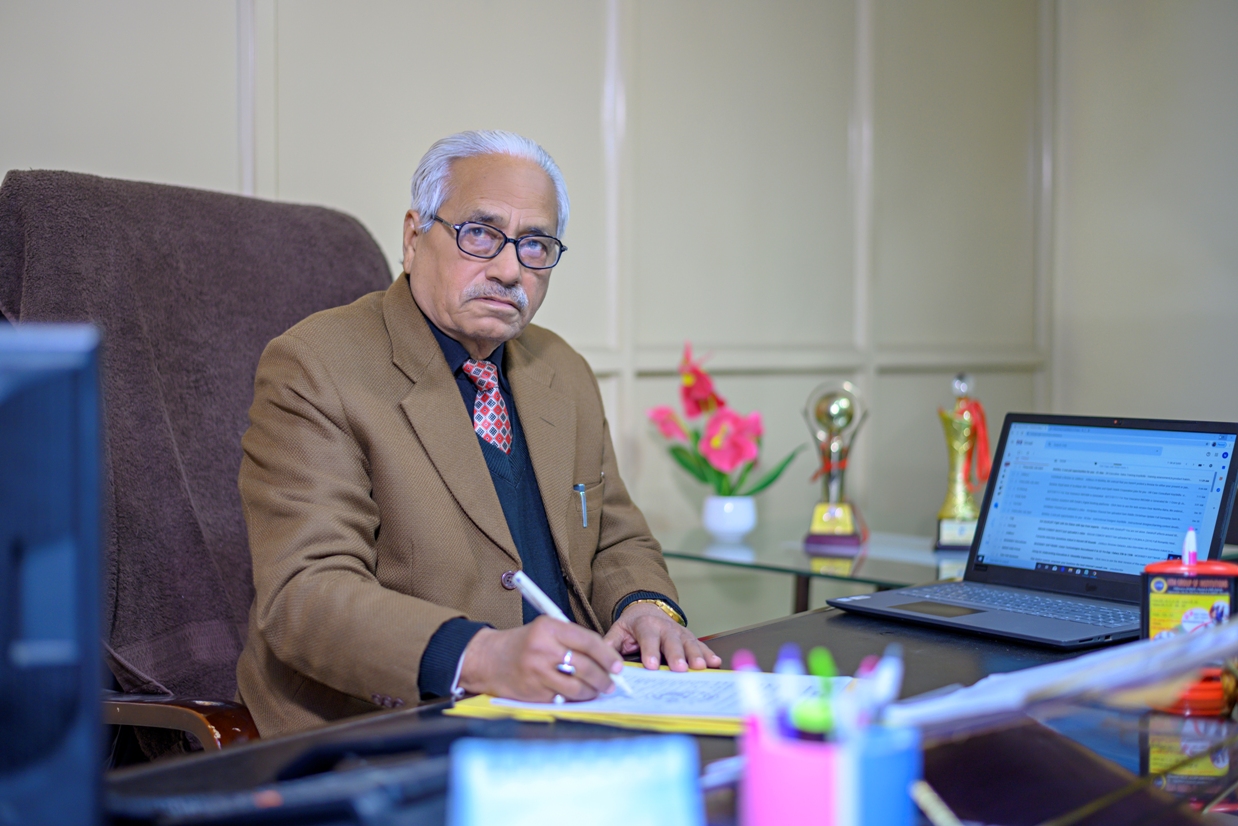 Dear Students,
I consider it my proud privilege to have been given the leading position at IITM College of Science, Arts and Commerce. It is a pleasure having an opportunity to work in an exciting and vibrant educational Institution, which is all set to channelize the energy of youth, towards productive and creative goals.
I am obliged to my team of dedicated faculty and supporting staff, who are committed to deliver the best in their respective fields. It is through their hard work that we are able to groom our students into a confident and thoughtful young professional, ready to meet the challenges of life.
Innovation in the educational system is the need of hour. At IITM we aim at imparting quality education which is substantially useful. At the same time we feel that education does not end in the class room. Holistic development of students is essential, which plays an important role in building traditions enduring through the years to come. A wide range of multi-dimensional activities are organized which go a long way in propelling self confidence in students, harnessing their capability of decision making and problem solving, apart from chiseling their soft skills
We are proud of our all inclusive ethos where we have set high standards for our students to achieve and very high expectations, from them as regards their behavior. We recognize that primary role of an educational Institution is to deliver unfettered knowledge in specific fields yet developing youngsters in to sensitive and socially responsible human beings. As the student joins IITM community, he gets the feeling of belongingness and finds the environment free, fair, friendly and intimate, in which he feels comfortable and starts growing naturally
I welcome you all in this temple of higher learning. As you go through the vibrant and thrilling journey of endless opportunities at this Institution, may your stay be fruitful and may we see you all blossom into empowered, responsible and sensitive humans.
PROF. C. L. BATRA
Principal
MESSAGE FROM THE DESK OF ADMINISTRATIVE OFFICER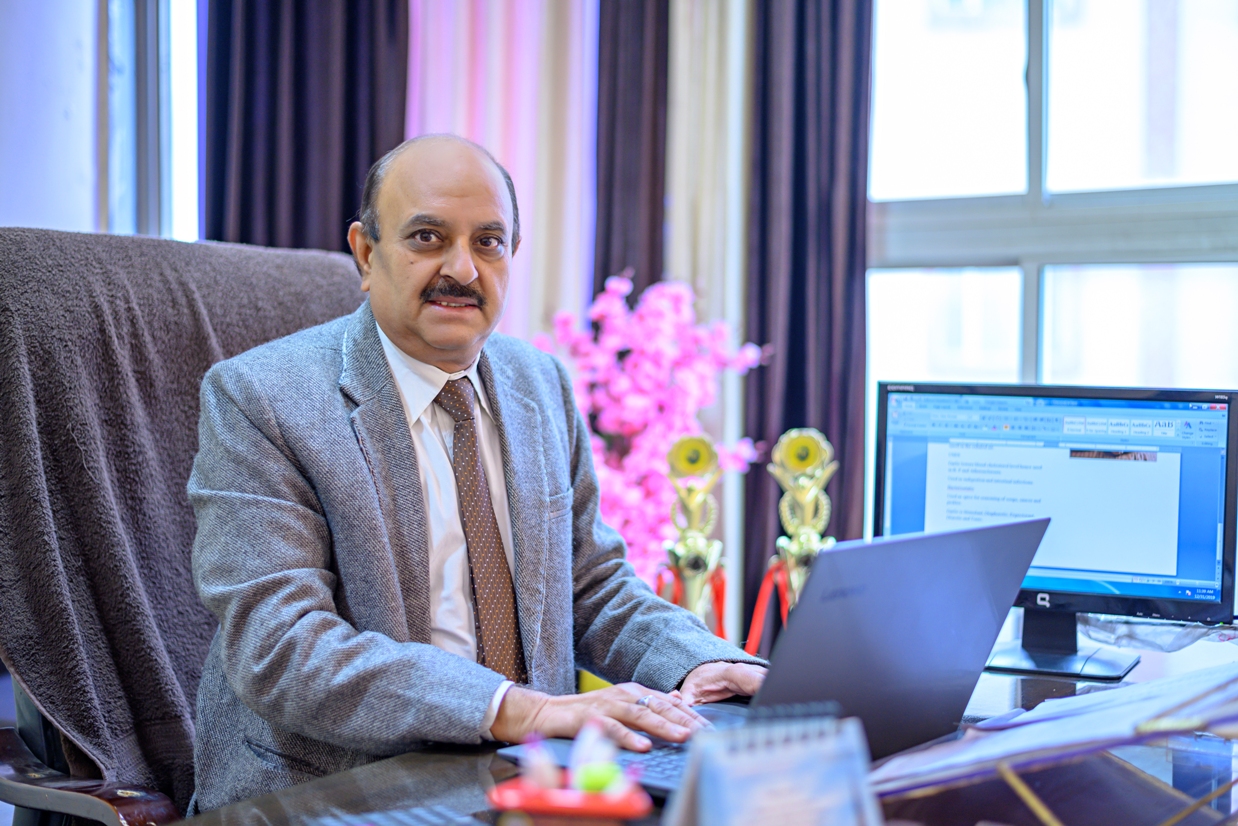 I extend sincere and warm welcome to all Students, their Parents, Guardians and all Well-wishers of IITM Group of Institutions. We are striving to consolidate and achieve our long term objective to produce value based professionals imbibing in them greatest values of human life, take part in nation building by their service. The core program of study is not only proposed for attaining knowledge, but to support student's spiritual, moral and creative development to make them fit for the opportunities, responsibilities and understanding of life. We empower today's generation to act rightly and effectively.
This has been possible through the consistency and commitment towards providing quality education at an affordable fees and a flexible learning approach. I am sure that the new entrants will be in safer hands, because we are committed towards creating a vibrant community of value creators for our country.
SURINDER KHURANA
Administrative Officer