Hostel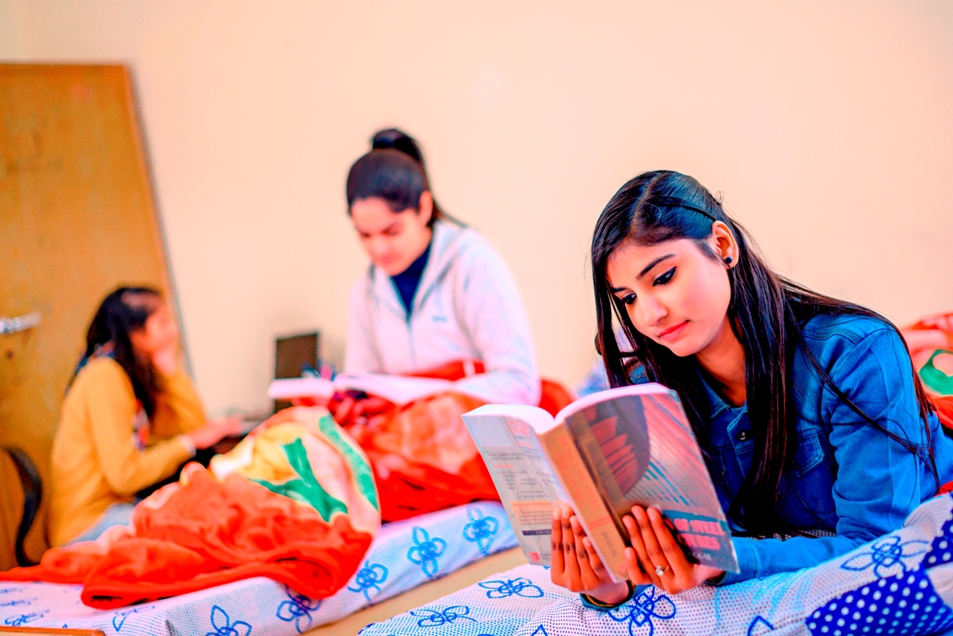 Hostels – Home Away from Home
To facilitate convenience for outstation students, IITM Group of Institutions provides excellent hostel facilities which come closest to being 'A home away from home'. We, at IITM Group, ensure that students get in a healthy environment that helps them to grow and learn without any obstacle.

IITM Group of Institutions has separate hostels for boys and girls with all modern facilities and attached mess. The hostel mess serves fresh and hygienic food.
The hostel's rooms have fully equipped with separate courts for Boxing, Volley Ball, Basket Ball, and Badminton. The concerned staff ensures that the hostel remains responsive all the time.
Students from 10 states reside in the campus hostel. Rooms are well equipped with air cooling systems, mess facilities, canteen, solar-heated water, departmental stores, internet connection, indoor and outdoor games, caring wardens and tight security ensure a pleasant stay allowing students to focus on academics. The housekeeping staff is available throughout the week to take care of the cleaning of rooms, corridors and restrooms on a daily basis. The hostels have facilities for emergency purposes. Hostels are well connected with the city Railway Station, Bus Stand & Airport.
BENEFITS OF STAYING IN HOSTEL
Amenities & Facilities
24x7 Power Backup
A standby 62.5KVA diesel generator set to ensure uninterrupted power-supply at campus hostel.
24x7 Library Access
IITM Group offers a State-of-the-Art Library System. There are more than 25 thousand books and e-books in all subject fields. The Library system subscribes a number of journals, magazines and newspapers.
Utilize Your Precious Time
The residential faculty & staff provide after-hours guidance and support to the students, in case they need any academic or life advice. Students have the opportunity to become independent.
Safe & Secure
Managed by full-time security officials, multiple security cameras, IITM Group is one of the safest campuses in Delhi-NCR.
Sanctity of the Hostel
The use of bad and abusive language should be avoided within the hostel/institution premises.
Students are not permitted to keep-in-their possession, room crackers, dangerous weapons, firearms, contraband items or instruments that can cause serious injury to others. Students should not indulge in any illegal and/or unethical activity on the hostel premises.
Smoking, consumption of alcoholic drinks and use of narcotic drugs in the hostel premises is strictly prohibited. Neither the students nor their visitors are allowed to bring or consume liquor, drugs, or any other intoxicants in the hostel premises. Severe action will be taken against those in possession of drugs or found under their influence.
Hostel Helpline:
Mr. S.P Sharma
Warden
+91-99912-97708