Boxing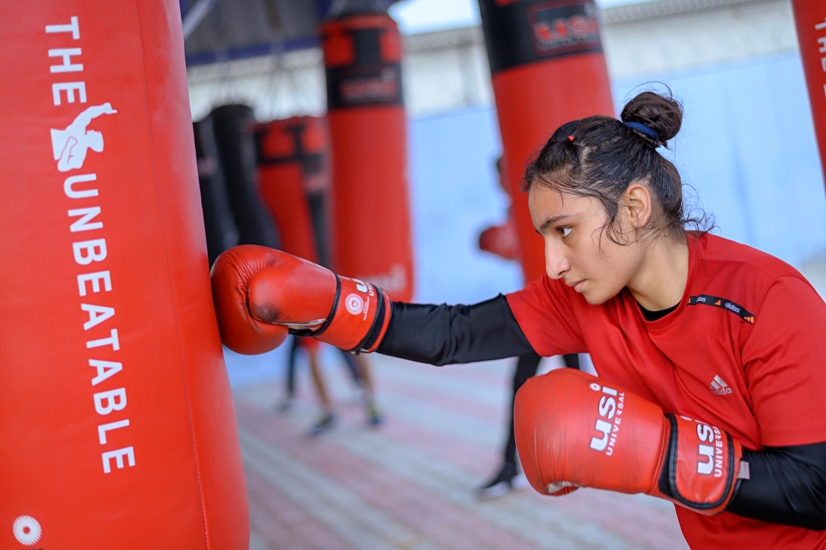 Sports – Sports develop a sense of friendliness and team spirit among the students and help them develop mental and physical toughness. This is the reason that College sports are a part of academic curriculum.

Through sports, students are able to build a wide range of abilities and skills such as leadership, confidence, teamwork, patience, self-reliance, trust, and many more which facilitate the overall development of an individual. Students become proactive when they need to solve problems while playing on the court. Sports activities make the students to learn to manage time for sports between their lectures and personal life.

Sports activities at our Campus - Our college campus provides facilities for fieid sports like Cricket, Foot-ball and hockey and the Court sports like Badminton, Volleyball and Basketball. Excellent facilities are available for indoor games like Table tennis, Chess, Judo, Taekwondo,Yoga and Dance, Carom and Boxing.
Every calendar year the affiliating universities organise sports meet. Talented students are encouraged and supported to participate in same and compete for state and national level entries. Winners can get the chance to represent nation in international events and get benefited even in their career and job. In addition to it the students get opportunities to play at intra as well as inter college levels to win applause in such events. Our campus is a place where such events are regularly held.
Boxing - Within our campus is present Academy for BOXING. It is equipped with best quality sport goods and has lush green parks and rural environment in the back drop. The best part is that QUALIFIED and EXPERIENCED COACH is available after the college time. Interested students can take the benefit of this academy to get trained in right direction and may adopt this, in future; as way of their life. Our group provides all possible help so that each student is in position to make maximum use of available infrastructure, equipment and expertise and gets benefited to the best possible extent.